How Does Child Care Resources Help Sponsors of Affiliated Centers?
Running the Child and Adult Care Food Program is hard enough with one center, much less at multiple centers.  The paperwork can be overwhelming.  As an Independent Center or a Sponsor of Affiliated Centers you have an agreement directly with the USDA (administered by the State Agency).  The nice thing about this arrangement is that you get to keep 100% of the reimbursement rates.  But there are also some key responsibilities.  You are legally responsible for following every CACFP rule -- no matter what -- so that means you must have someone on staff that knows all those Food Program rules, and is an expert at handling paperwork.  The State will come out and audit your programs once every three years (and sometimes more often), and if they find you've made any mistakes, they will demand that you repay a portion of the funds you've received from the USDA over the years.  This could amount to tens of thousands of dollars, and is unfortunately not as rare as it should be.  And if the USDA views the mistake as serious, they can take steps to bar your center(s) from receiving other federal funds.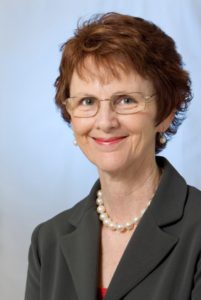 "Partnering with Child Care Resources to handle the paperwork was the right decision for our centers.  We were spending too much time with Food Program paperwork, and not enough time concentrating on our business.  Because [Child Care Resources is] on top of things, our reimbursement has increased."
Alternatively, you can participate in the CACFP by signing up with Child Care Resources. As a USDA Sponsoring Organization, we will assume much of your liability, so you don't have to worry about paying funds back, or about other potential liability introduced by paperwork mistakes. We develop the Management Plan, Budget, and Cost Allocation Plan and fill out the annual applications for you.  We keep all of your records electronically organized and archived. And we tally, calculate, and submit your claim to the State on your behalf each month. You're able to view your claims, documents, receipts, and menus from any computer. We also provide monitoring of your site(s)--relatively frequently, both to help train your staff, and to make sure you're following the proper procedures. In exchange, we retain 15% of your center's reimbursement for administrative purposes.
Regardless whether you are independent or participate through Child Care Resources, you must keep detailed records on-site for at least three years. Child Care Resources makes this much easier, by providing a very easy software interface to ensure all these records are kept neat and orderly, and submits them to the USDA via Child Care Resources electronically. We also archive all of your documentation which you can view at any time through a private account.
Child Care Resources will train you and your staff on all the details of the Food Program, including which foods to serve at each meal, how to do your paperwork, and more. We handle the renewal application process and have fast-track approval. Once your center(s) are up and running on the program, we are there to check your paperwork and ensure your center(s) receives the maximum reimbursement they are entitled to. State auditors conduct their audit at our office--not yours. All of your records are neatly organized and stored on-line in an easy to use electronic format. By partnering with Child Care Resources, you are ensuring your organization's long-term fiscal longevity on the CACFP. You can start the application process with Child Care Resources on-line by clicking here.