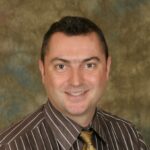 "Good nutrition makes for stronger soldiers, smarter scientists, and better leaders for tomorrow. We're in the business of nourishing the future."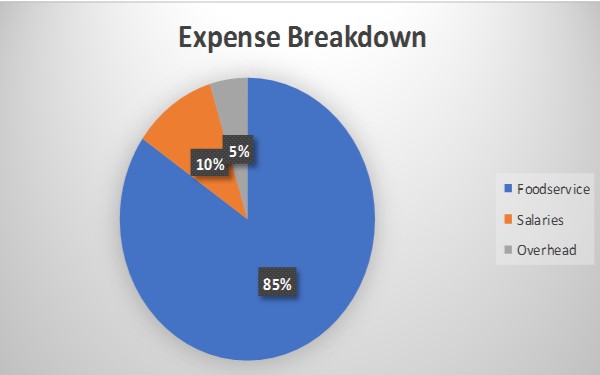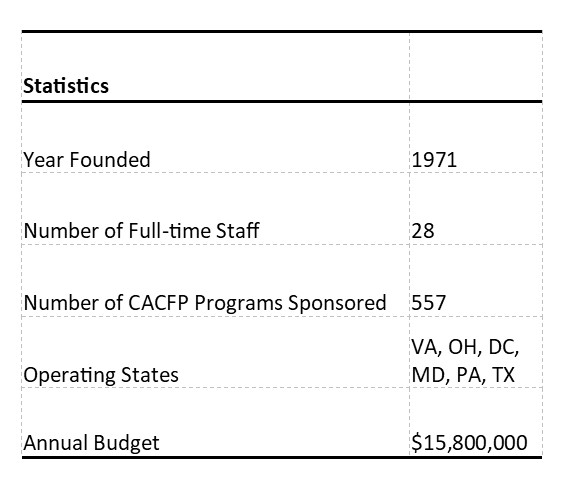 What We Do
The USDA Child & Adult Care Food Program (CACFP) is a little known federal nutrition program administered by the USDA, State Agencies, and non-profit Sponsoring Organizations like Child Care Resources, Inc.
We connect daycares to the USDA Child and Adult Care Food Program providing healthy meals to thousands of children and senior adults across the country. In doing so, we're bringing federal dollars into local economies, helping small businesses, creating jobs, and making a healthier society.
Our History
Born as a result of the Equal Rights Amendment, Child Care Resources started in Minneapolis in 1971 as Building Block Child Development Centers.  The Child Care Food Program was new, and so were day care centers.  By 1991, Building Block had grown to operate 20 centers—many of which are still open today.
In 1992 Child Care Resources was incorporated as a separate entity and began sponsoring unaffiliated child care centers in central Virginia.  Since that time, it has expanded its reach to over 500 sites in six states—from child care centers, afterschool programs, community centers, and Head Start programs.
Child Care Resources has roots feeding children back in the beginning of modern child care. It continues that tradition today by helping to make stronger soldiers, smarter scientists, and better leaders for tomorrow.