The USDA Child and Adult Care Food Program (CACFP) helps daycares and after-school programs by providing funding for nutritious meals each day. But it takes a sponsor, or a direct contract with the State, to obtain these funds.
For 28 years, Child Care Resources has been a sponsor for this Child Nutrition Program. Learn more about this program by exploring this website. When you're ready, you can get a Start-up Kit emailed to you with everything you'll need to get started.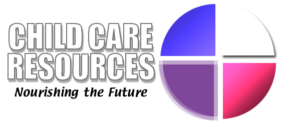 Ready to get started?
Virginia, Ohio, Pennsylvania, Maryland, Texas, and the District of Columbia