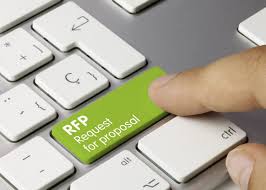 Issued by: Child Care Resources, Inc.
Food Service Management Company
Invitation For Bid Philadelphia, PA
Child Care Resources, Inc., a sponsor of the Child and Adult Care Food Program (CACFP), is requesting bids from food service management companies (FSMCs) for vended meal service. Services of the FSMC are to begin May 1, 2023 with an ending contract term date of September 30, 2023. Prospective vendors should review the draft contract, attachments and other materials below. Responsive vendors must complete and return appropriate fields in the IFB document, all Attachments and provide sample menus for a four-week cycle for each age group prior to the bid opening date/time.
Download Invitation For Bid documents Here:
Questions may be directed to Justin N. Curtis, Director of Operations (PA/MD), by phone at 614-288-0822 or by e-mail at [email protected].
IFB Issue Date: Thursday, March 16, 2023